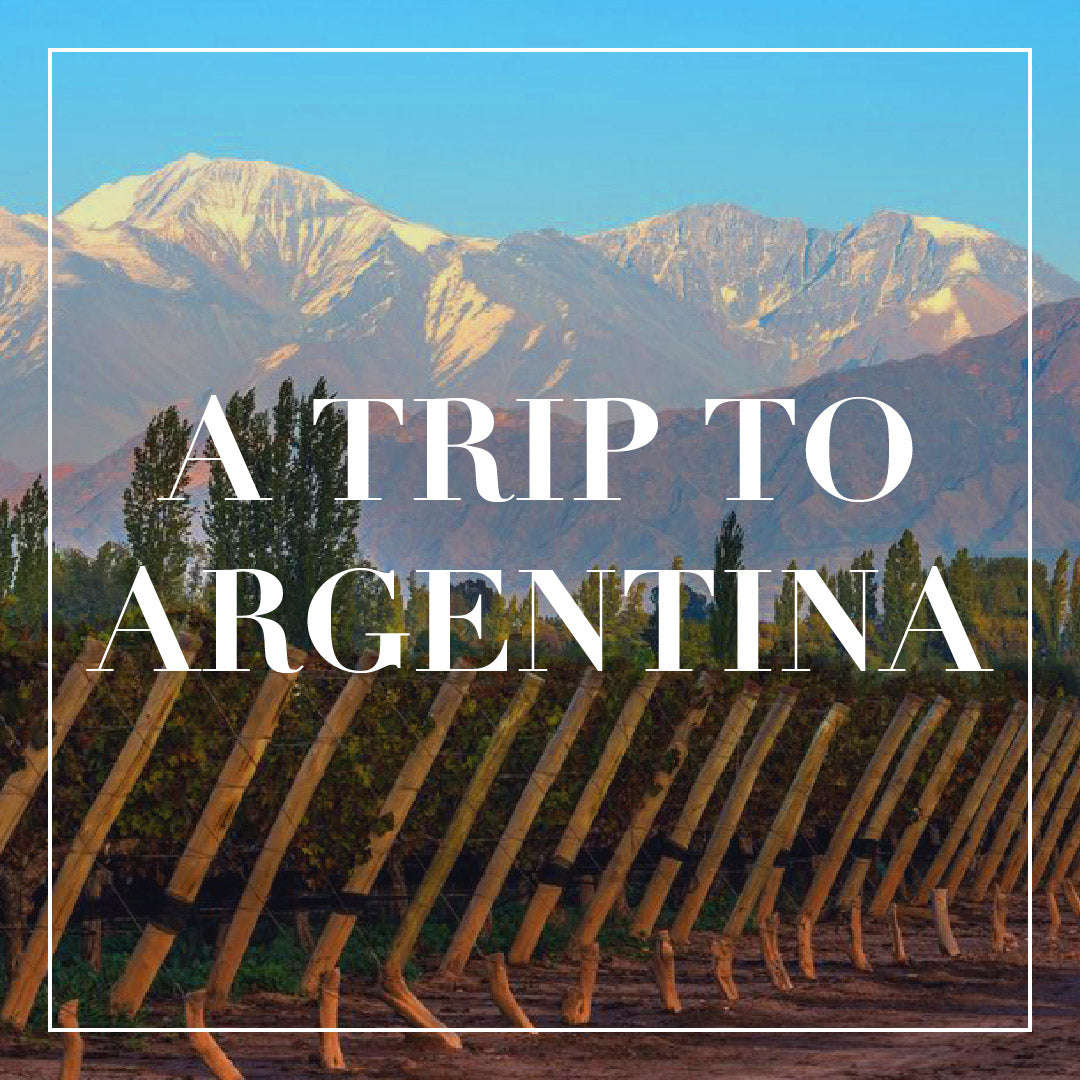 Wine and food excursion of Argentina!
Buenos Aires, Salta, Mendoza - option to extend to Patagonia
PART 1 Arrival into Buenos Aires (BA)
[Additional]:
October 18th - Buenos Aires (2 nights) - A choice of neighboring hotels in BA; where we will have some time in Buenos Aires: shopping, site seeing, and we arrange for group dinning experiences.
PART 2 and 3: Core Trip
October 20th to Salta (3 nights)
October 23 to Mendoza (3 nights)
Solo Traveller estimated at $7800 
-price includes $800 domestic air (BA to Salta, Salta to Mendoza, Mendoza to BA) 
2 Traveller package estimated to $13,400.00 -price includes approx. $800 of domestic air per person (BA to Salta, Salta to Mendoza, Mendoza to BA)
PART 4 Return to Buenos Aires
Some may depart immediately on return from Mendoza, some my wish to stay and enjoy some additional time - those that wish to extend to Patagonia we will include this weekend in the extension.  
[Additional]:
  October 26 and/or 27 in Buenos Aires (1 or 2 nights) - pricing provided with options.

PART 5 Patagonia Extension
[Additional]:
October 28-29-30 in Patagonia (2 nights/3 days) 
*Cost is of the Core Trip is determined using the framework below in August 2023.  Final cost may adjust in mid 2024 up or down due to the currency and room supply vs demand issues.  All details will be explained in the final agreement.
Argentina is a beautiful, sprawling gem of resources! Amazing weather and decorated by the endless Andes Mountains.  The snow melting feeds the vineyards, the high altitude amplifies the sunshine, and a unique mixture of cultures and history make Argentina like no other.  
Much like California, grapes Cabernet Sauvignon, Malbec, Cabernet Franc, Pinot Noir, (Torrontez - An Argentine Specialty) and Chardonnay are most prolific and we are set to see the best in the business.
On this trip - we will take our time, eat amazing meals, taste the best wines, enjoy a few luxury hotels, take a nice argentine relaxing pace all while covering a lot of ground. Ideal travelers are in very good health and can handle the altitude, enjoy getting on a horse, enjoy long walks and hikes, and can enjoy a deep conversation with a new friend as we travel with approx. 10 guests/14 maximum.
Friday, October 18th and Saturday, October 19th in Buenos Aires 
The hotel selected is special to us and a fantastic location on the Palermo side of Buenos Aires (BA).  We will return to BA at the end of our trip for a deeper look at BA but here we focus on the intimate Palermo side of BA. 
We schedule many dinners - some are included and some will be additional.  We dine at top venues, when the meal is Ala carte - we let you order off the menu and pay for your meal.  When the meal is menu'd, we include the meal in the price of the trip.  We intend to dine at La Cabras and Don Julio - Read this article. 
Sunday, October 20th

Buenos Aires to Salta
We organize the flights for the group - this is ambitious travel, but some of the most dramatic mountains, desserts, rivers, and vineyards in all of Argentina.  We are special guests of one of the best producers in the region… this is land less travelled - but beyond spectacular.  

🚘 Arrive into Salta and be met by an exclusive brigade of vehicles to transfer our group on a journey into the mountains and high dessert of Columé.   
We arrive at Bodega Colomé, where we are VIP guests taking over the entire property* - we will be catered to, this experience includes all meals, tours, tastings at Bodega Colomé as well as the outdoors experiences. 
🍽 Farm-to-table dinner included at Bodega Columé 
💫 A night of STAR GAZING as this is one of most amazing skies in the world - and with no one around us - we will have a great view of the solar system (weather pending) 
Monday, October 21st

in Salta
🍽 Breakfast - included at Bodega Columé 
🐎 Guests will have options of taking planned hikes or take jumping on a horse for an accelerated look at the neighborhood.
🍽 Farm-to-table lunch at the Bodega Colomé  - we could get use to this - the authentic foods will be grown and produced right on the rancho!
🍷 Exclusive tasting with Bodega Colomé - we will get a detailed technical tasting of the wines for study and pleasure [The 92 point Torrontes - the 94-97 Point Malbecs included]
🍽 Dinner - included at the Bodega Colomé

💫 Another night of STAR GAZING - as this is a major attraction.
Tuesday, October 22nd in Salta
🍽 Breakfast  - included at Bodega Columé
🥾 A special hike is planned (and picnic) at a few of the properties very remote vineyards - Bodega Colomé was home until a year ago - to the highest altitude vineyard in the world. The $100+ plus dollar Malbec from this Vineyard (and others) is included in our adventure.
🍽 Lunch picnic style  - Empanadas and Charcuterie is planned 
-We then depart and head to downtown Salta - and stay in a top rated property and enjoy some free time-
🍽 Dinner will be organized and is optional on this evening.
Wednesday, October 23rd Salta to Mendoza
🍽 Breakfast - included in Salta 
- We depart Salta on a morning flight and arrive into Mendoza (approx 1.5 hours) -

🍽 Arrive in time for lunch at local spot in Mendoza 
🏨 Check in to our luxury spa resort - Entre Cielos for three nights [Hotel may change without notice]
Read more here
🍷 Top winery appointments will be currated. 
🍽 Lunch at a Francis Mallmann Venue (Watch Here)
🍽 Dinner by a private Chef in the Vineyard is planned - with the top winery in Mendoza.
-We return to our luxury hotel in Mendoza for a late night - night cap and more star gazing - with a Mendoza point of view.-
Thursday, October 24th in Mendoza

🍽 Breakfast included included at Entre Cielos

🍷 Winery appointment: Clos de los Siete and DiamAndes Winery 

🐎 Thursday we are driven to Uco Valley for a special appointment with a horseback ride through Michel Rollan's "Clos De los Siete" a  850 hectare (2,100 acres) estate;  this year we are guests at the Argentine home of a famous Bordeaux producer Malartic-Lagraviere:  "DiamAndes" one of the seven wineries on his Goliath piece of majestic Mendoza land.  We spend a full day at the estate with meals and activities included.
🍽 Special Lunch by the DiamAndes Chef

- We enjoy some downtown - to recharge and build up our appetite -           
🍷Special Winery appointment - Zuccardi Family Winery - one of our favorite visits from our last trip to Argentina - this is a very progressive family farm that brings new meaning to Farm to Table, their also renown for their award winning extra virgin olive oil and their native olive varietals, rare and hard to find in the U.S.
🍽 Dinner with  Zuccardi Family Winery at Zuccardi 

Friday, October 25th in Mendoza
🍽 Breakfast provided by our hotel
🍷 Winery appointments: Typically the appointment starts with a tour and tasting and leads into a meal. On this day we visit a few smaller local producers in the AM and afternoon and finish the day with Dr. Laura Catena's - Bodega Catena Zapata - voted #1 winery in the world in 2023.

🍽 Lunch at a local restaurant ala carte.
🍽 Argentine dinner at Bodega Catena Zapata  
🏜 Return to Entre Cielos
 🍽  Our "Mendoza" FINALE Dinner will be very special
Saturday, October 26th and Sunday, October 27th Buenos Aires
🍽 Breakfast provided by our hotel

🚘Group Transfer hotel/airport

✈ Flight from MENDOZA—BUENOS AIRES
For Some - the trip may conclude. For others - you may continue with us back into Buenos Aires where we will continue our excursion - visit ancient coffee houses, street fairs, amazing historical antique shopping, an optional tour of the storied city will be available for those that continue - and some may choice to dry out - and do nothing.

🚘 For those that continue we will provide group transfer from the airport to your selected hotel; you will love the selected neighborhood - recent guests have continued to tell us how safe they feel and how kind the locals are to visitors.

🎉 Leisure time rest, relax, and enjoy Buenos Aires at your own pace and discretion or join the optional gatherings

🍽 Optional Dinner in an Authentic Buenos Aires Steakhouse - a top destinations such as: Don Julio and La Cabras - Read this article. We will visit both spots at some point on this trip.

Monday, October 28th - Wednesday, October 30th in Buenos Aires 
My friend Piero Incisa Della Rocchetta has invited us to explore Patagonia as guests at BODEGA CHACRA - where we will again visit majestic land less travelled and taste what James Suckling is calling one of the most exciting wine projects in the world with Chardonnay's made by Jean-Marc Roulot (97-99 Points) Pinot Noirs, Natural Wines, and Biodynamic and Beekeeping activities.   Limited to 8 guests total

Our trip to PATAGONIA is limited and for some - it may not be available if it sells out.   PATAGONIA is MONDAY - TUESDAY - WEDNESDAY and we will visit and stay with BODEGA CHACRA for a very special and limited experience.
Steps
-Make a non-refundable deposit.
-Should you be offered trip and decide not to attend - you will lose your deposit.
-Should you make a deposit and we could not meet the minimum - you will be able to apply your deposit to a future trip.
-Deposits cover our time to build the trip, manage the limited space, and to create the contracts and agreements. 
-Our trips are one of a kind, built for small groups, and lean into the luxury category that fine wine demands (a value at the top tier of travel) 
Trip Includes
- All hotels
- All tastings
- All meals listed (very few meals are not included)
- All Transfers
- An Argentine speaking tour guide
- A noted wine host with over 40 tours hosted all over the world
- Epic Appointments
- Best of class Accommodations
- Meals and activities.

Click Here to Join Our Other Wine Travel Interest List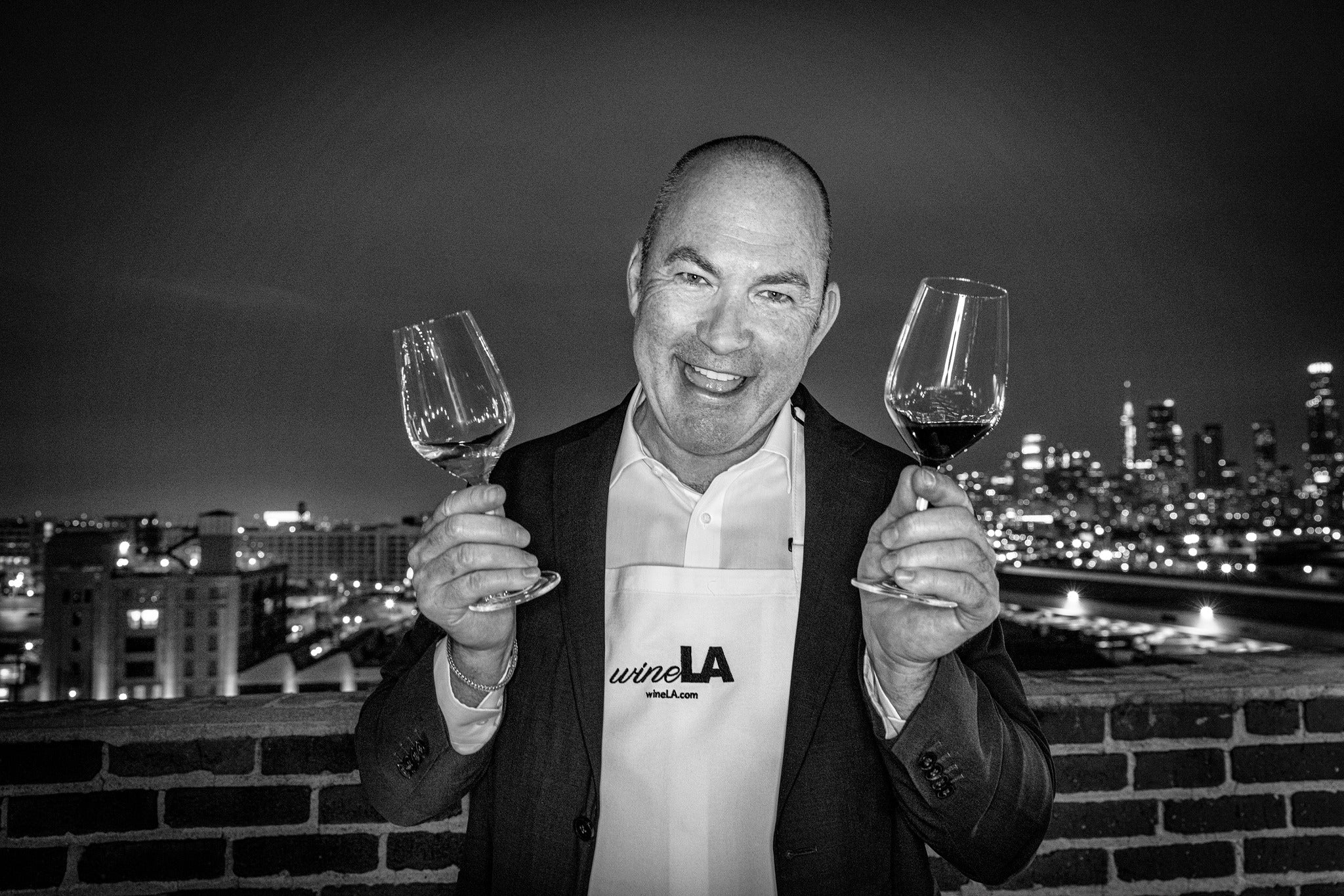 About
IAN BLACKBURN
I discovered the wine industry while working with Chef's Thomas Keller and Joachim Splichal in the top dining rooms of Los Angeles. My passion redirected my career from restaurants/hotels to vineyards and wine-education. Now with over 25-years of experience hosting events; leading trips around the wine world; I published a wine book; produced my own wine called Beekeeper Cellars and sat for the difficult Master of Wine Exam! Today, I am considered one of the region's best wine educators and work for my 20,000 followers (follow me), visiting vineyards and wine regions and produce over 100 wine classes and events a year for my businesses and my team. 
Read More
You may also be interested in