$795 All Inclusive | Increases to $900 on Jan 1 | $1,000 on Feb 1
Guests will enjoy a 5 course JAR menu, a blind white wine flight and then 14 top Cabernets valued over $15000 at Restaurant value when sold out. Our policies are below. 
Wine List 
Whites
BLIND

BLIND

BLIND
Reds
Venge Vineyards, IGNEOUS Cabernet Sauvignon, Napa Valley, 2019  by Kirk Venge
Unwritten, Cabernet Sauvignon, Napa Valley, 2019 by Mark Porembski: 97 Points Lisa Perrotti-Brown "The Wine Independent"
Screaming Eagle "Second Flight" Oakville, Napa Valley, 2019 by Nick Gislason, Robert Black and Michel Rolland
Schrader, RBS Beckstoffer to Kalon Vineyard Cabernet Sauvignon, Napa Valley, 2019 by Thomas Rivers Brown: 97 Points Jeb Dunnuck
Scarecrow, Cabernet Sauvignon, Napa Valley, 2012 by Celia Welch: 99 Points - Robert Parker's Wine Advocate
Melka, "CJ" Napa Valley, California, 2018 by Philippe Melka - CJ is named after Philippes sons and is the first wine made for the Melka family
Hundred Acre, Dark Ark, 2018 by Jason Woodbridge and Philippe Melka: 98 Points - Robert Parker's Wine Advocate
Favia "Oakville" Cabernet Sauvignon, Napa Valley 2019 by Andy Erickson and wife Annie Favia - 97  Points Antonio Galloni Vinous Media
Dana Estates, 'Onda' Cabernet Sauvignon, Napa Valley, 2019 by Phillipe Melka: 96 Points James Suckling
Colgin "Jubilation" Bordeaux Red Blends, Napa Valley, California 2019 - Ann Colgin: 95 points Cellar Tracker
Castiel Estate, Cabernet Sauvignon, Howell Mountain 2018 by Celia Welch: 97 Points Robert Parker's Wine Advocate
Bond, Quella, Napa Valley, California, 2015 by Harlan Family 97 Points Robert Parker's Wine Advocate
Adversity "Melanson Vineyard" Cabernet Sauvignon, Napa Valley, 2021 by Russell Bevon: 97+ Points Jeb Dunnuck
Realm Cellars, Hartwell XX, Napa Valley, California, 2019 by Benoit Troquet: 99 Points Robert Parker's Wine Advocate
*We maintain our 1 bottle per paying guest policy with a minimum of 9 guests for this event
*We can accommodate any dietary restrictions with a 72 hour notice.
Jar, a modern chophouse in the heart of Los Angeles, dazzles Angelenos with the allure of Chef Suzanne Tracht's familiar retro dishes from the American culinary repertoire. Since it's debut in 2002, Jar's devoted fans return again and again to enjoy her signature Pot Roast, Kansas City Steak, wild and sustainable Seafood, Lemongrass Chicken, Black Mussels with Lobster Bearnaise & Fennel Salt, award-winning French Fries, market-fresh sides and perfectly mixed martinis.
8225 Beverly Boulevard, Los Angeles, CA 90048
A driving force in the Los Angeles culinary scene, Suzanne Tracht has built JAR into one of the most beloved and successful restaurants in Los Angeles. Drawing inspiration from classic American comfort cuisine, JAR is a pilgrimage for passionate eaters and wine lovers from across the country. Opening in 2001 with the help of her longtime Chef de Cuisine Preech Narkthong, Tracht's modern American chophouse continues to receive acclaim for its atmospheric setting and exceptional steaks, braises, and seasonal sides—including her sumptuous signature pot roast, which along with her char siu pork has been cited by culinary heavyweights on the Food Network's popular series The Best Thing I Ever Ate as worthy of the show's title.
Dinner Policy
All tickets are non-refundable.  We can adjust your menu for dietary needs up to 72 hours prior without any additional cost.  Wines can change without notice, failure or corked wine at the dinner does not result in any type of credit or refund.  We open one bottle minimum per paying guest, and can reduce the total number of bottles being opened so that the dinner does not have to cancel should ticket sales not reach the minimum.  Fewer bottles  / larger pours - you will get the same quantity of wine and we always open the best wines for the quality of the event.  Cancellation due to illness is not allowed, you may however take food to go - or assign your seat to someone else without fee.  The perishable nature of our product requires no cancellation, no credit, no refunds for any reason.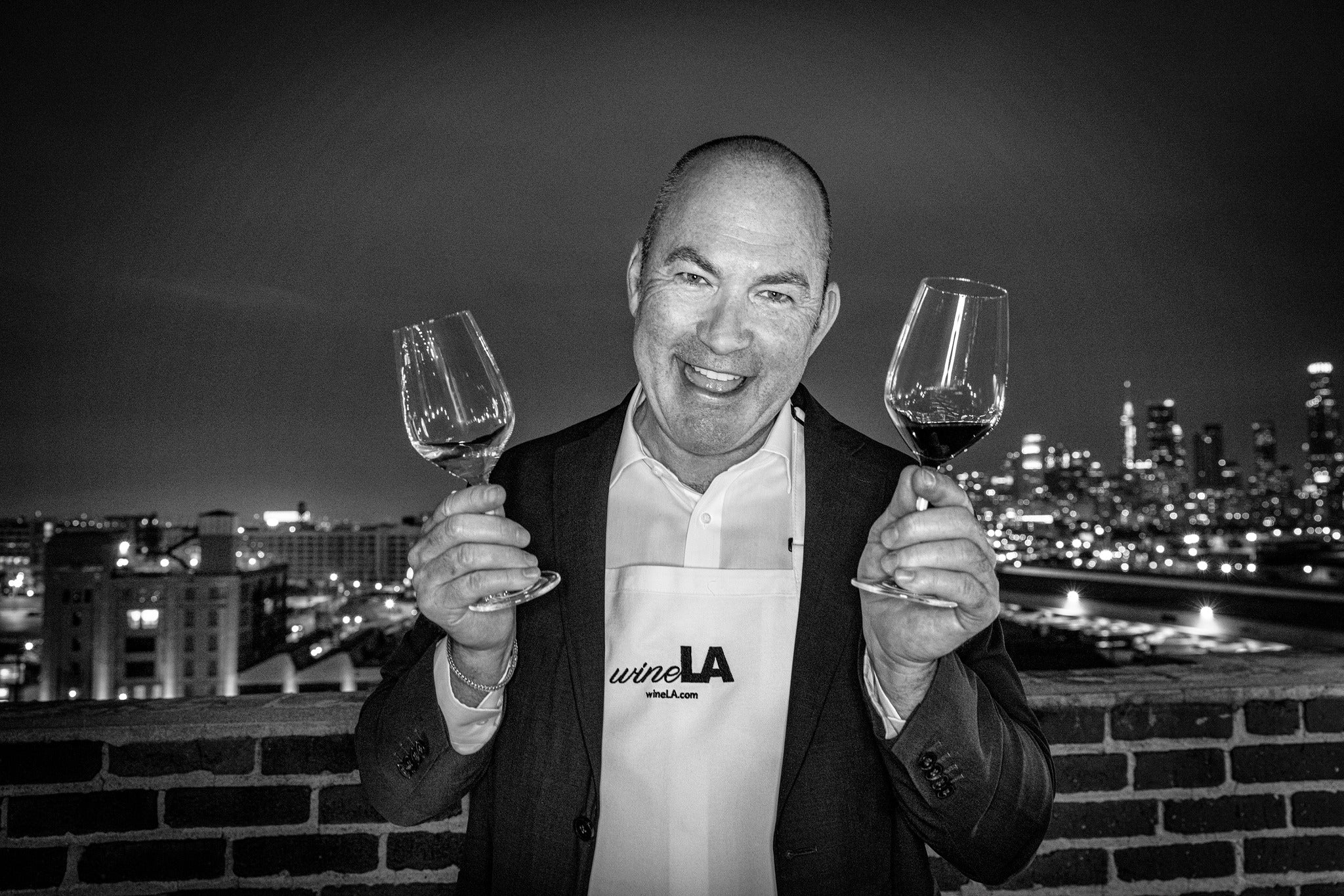 About
IAN BLACKBURN
I discovered the wine industry while working with Chef's Thomas Keller and Joachim Splichal in the top dining rooms of Los Angeles. My passion redirected my career from restaurants/hotels to vineyards and wine-education. Now with over 25-years of experience hosting events; leading trips around the wine world; I published a wine book; produced my own wine called Beekeeper Cellars and sat for the difficult Master of Wine Exam! Today, I am considered one of the region's best wine educators and work for my 20,000 followers (follow me), visiting vineyards and wine regions and produce over 100 wine classes and events a year for my businesses and my team. 
Read More
You may also be interested in