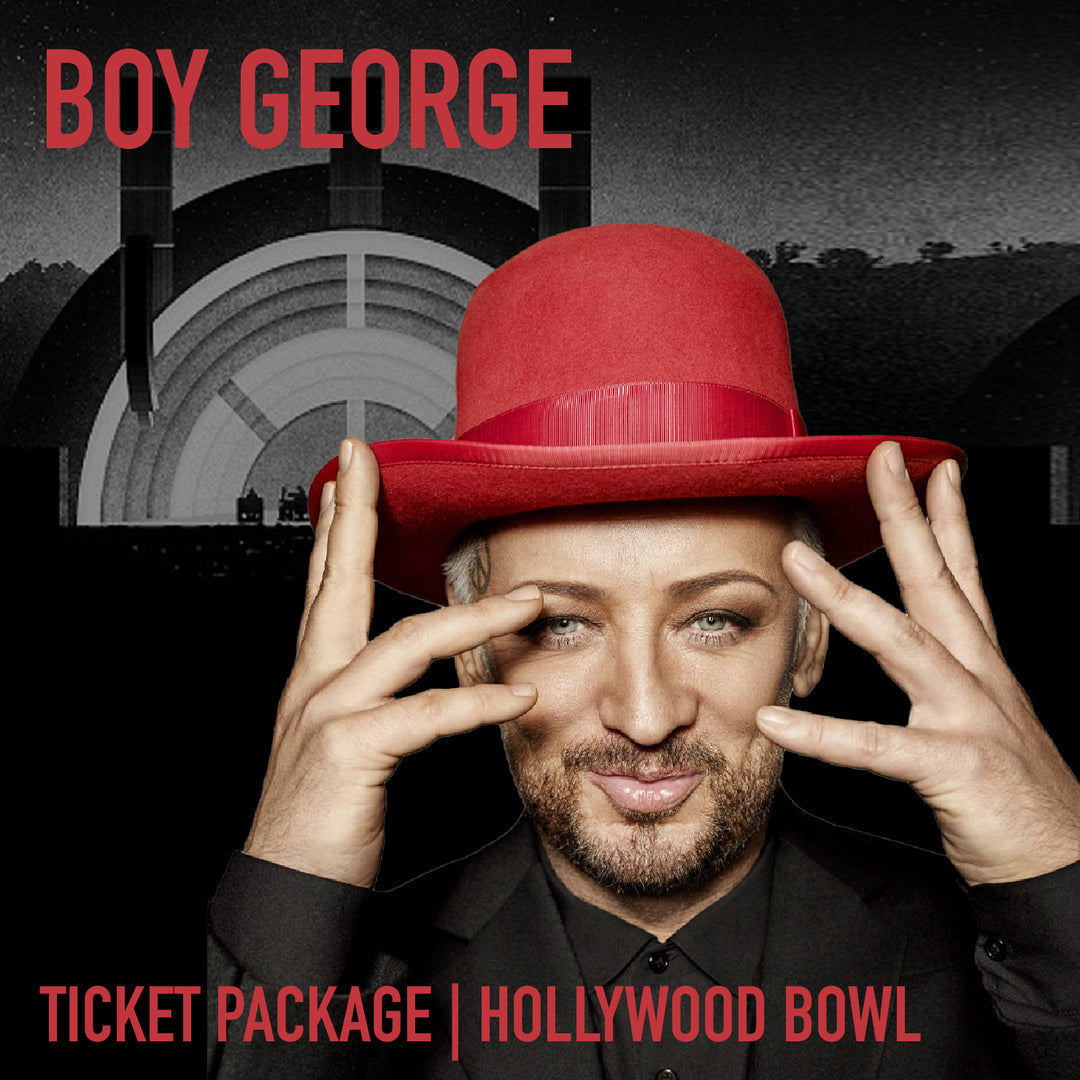 Boy George & Culture Club with Special Guest BERLIN

The 1980's were lined with songs by BOY GEORGE and nothing says Los Angeles like the Hollywood Bowl.  Join LearnAboutWine at the Hollywood Bowl for this special gathering!  Option One - Buy a ticket to the show here - we have some nice seats available and we are selling them at our cost - purchase them from us and you can come taste with us before the show at our picnic table.  Or purchase your tickets on the Hollywood Bowl website and then grab a tasting ticket to taste with Ian Blackburn for a low fee.... we will have some very Boy George Worthy Wines.
Ticket Packages

Package One

Section D, Row 13 Seats 10 and 12 

 

Next to the Terrace Boxes 

$280 for 2 tickets 

Package Two

 Section F3  Row 17 Seats 14 and 16

(If you need four seats purchase Package 2 and 3) 

When these sell - more tickets maybe available.

$200 for 2 tickets 

Package Three

Section F3  Row 17 Seats 18 and 20   

 

(If you need four seats purchase Package 2 and 3) 

When these sell - more tickets maybe available.

$200 for 2 tickets 

Package Solo

I am a solo concert goer and will sit anywhere, with anyone…. and will get the pre-event tasting

$100

Package "I Already Have a Ticket"

I support Learnaboutwine and will stop by to do the tasting before using my own tickets to the show

$30
Hits by Boy George
Karma Chameleon
The Crying Game
I'll Tumble 4 Ya
Time
Love is Love
Everything I own
Miss Me Blind
Church of the Poison Mind
The War Song
LearnAboutWine has been a Bowl supporter and subscriber for approx. 20 years.  We highly recommend you reviewing any show at www.HollywoodBowl.com
This event is not associated with the Hollywood Bowl, Boy George, His Record Label  or anyone involved.  LearnAboutWine is LA's Leading Wine Tasting Advocates and Wine is allowed into this event.  Location of tasting will be reserved and disclosed day of the event.
_____________________________________________________________________________________
*Private gathering, tickets will not be available at the door.
*All tickets electronically
If you would like tickets to FRIDAY NIGHT - we have those here
TEXT 310-883-5363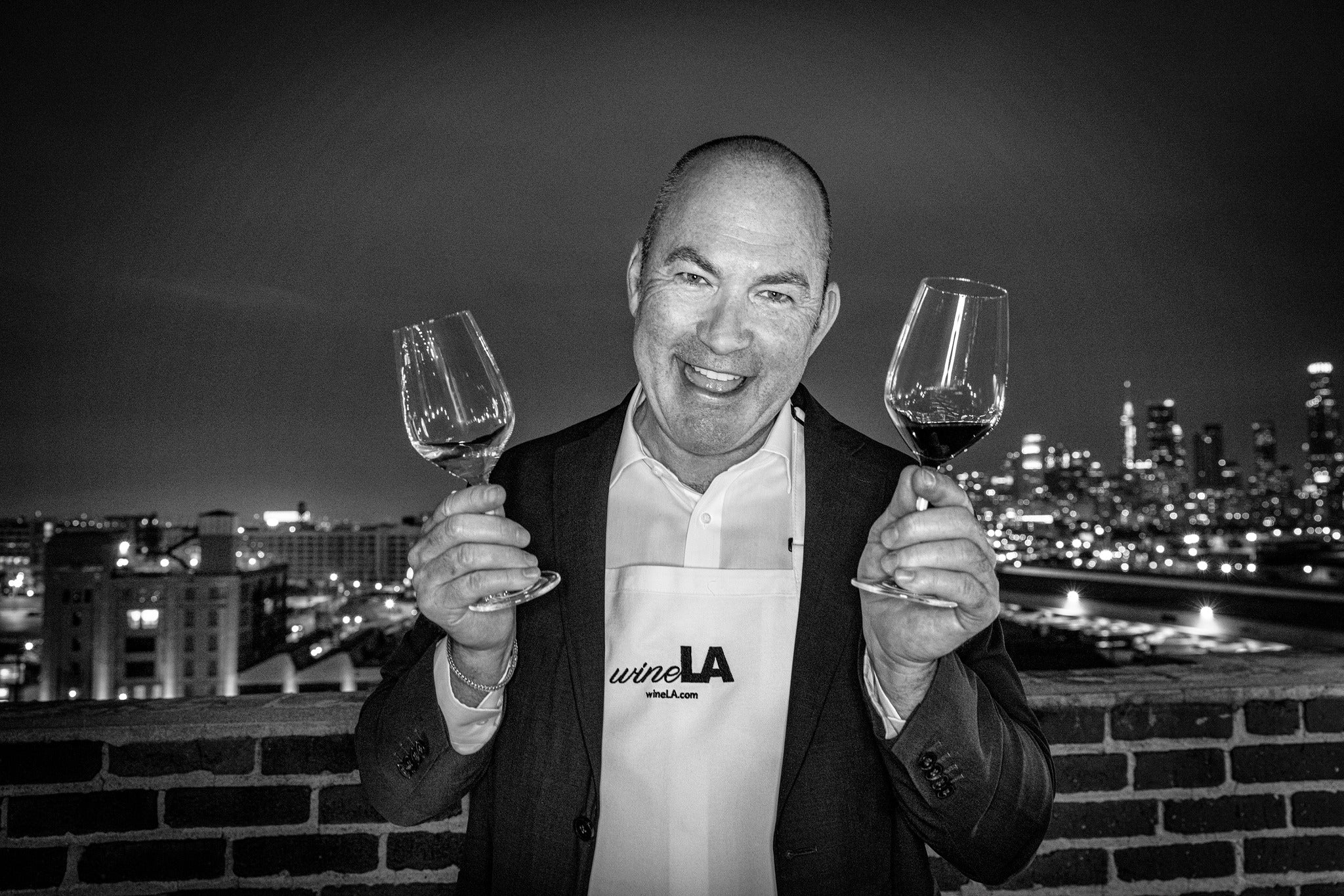 About
IAN BLACKBURN
I discovered the wine industry while working with Chef's Thomas Keller and Joachim Splichal in the top dining rooms of Los Angeles. My passion redirected my career from restaurants/hotels to vineyards and wine-education. Now with over 25-years of experience hosting events; leading trips around the wine world; I published a wine book; produced my own wine called Beekeeper Cellars and sat for the difficult Master of Wine Exam! Today, I am considered one of the region's best wine educators and work for my 20,000 followers (follow me), visiting vineyards and wine regions and produce over 100 wine classes and events a year for my businesses and my team. 
Read More
You may also be interested in